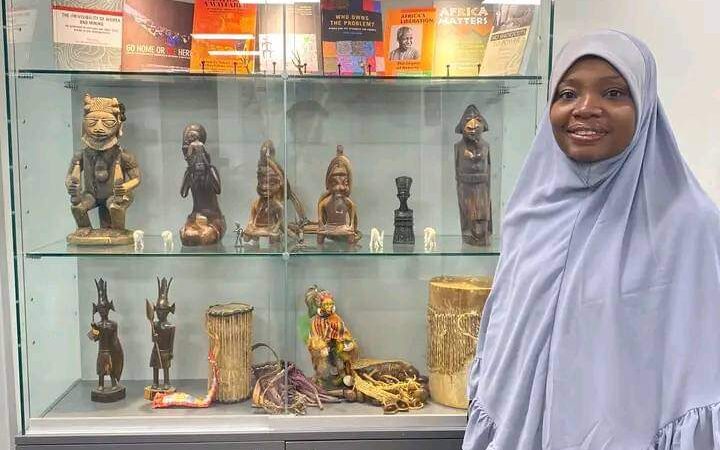 Dr. Rashidat Akande (Rashidat Sumbola Akande) has won a $24,000 CAD International Scholarship Grant of the Queen Elizabeth Scholarship – Advanced Scholars – West Africa (QES-AS-WA) scheme.
Rashidat Sumbola Akande is an economics Lecturer at Kwara State University, Malete, Kwara State Nigeria. She received her MSc. in Finance and Economics from the University of Southampton, UK and completed her Ph.D. in Economics at Kwara State University, Nigeria.
According to Kwara State Kwara State University, Malete press statement recently, "Dr. Akande won the QES-AS-WA scholarship award under the year 2022 with the theme "Wurin ta na yin rubutu – Her own room to write".
Her research interest is on economic growth and development with a focus on the informal and informal jobs, sustainable development, unemployment and poverty alleviation. "Dr. Akande's participation in the programme is for 2 months and is aimed at supporting women Ph.D.s and early career researchers to expand the frontiers of their research and create lasting impact both in Nigeria and Canada."
https://selar.co/1rqb
For Advert Inquiries
Tele/+234 7036309859
E-mail: themuslimvoiceng@gmail.com
For News/Article
E-mail: themuslimvoiceng@gmail.com